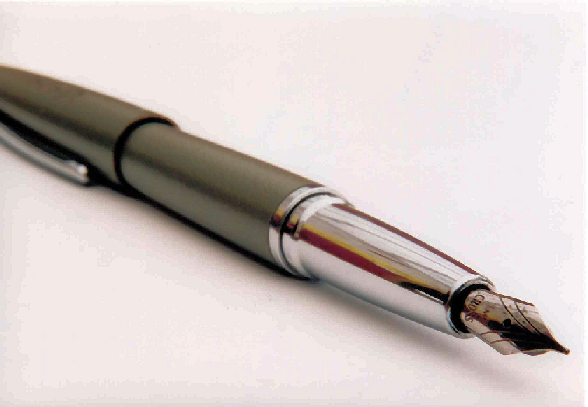 "Write him a letter. Tell him how you feel," Dr. Nolan said during one of their weekly sessions. "You don't have to mail it. We'll deal with whether or not you should do that at a later date. Your assignment this week is simply to write."
"I don't know if I can do that," she declared matter-of-factly.
"You might need to work at it gradually. It may be too difficult for you to write everything you need to say in one sitting. You may have to write it all down over the course of the week. And, frankly, you may not be finished by the time we next meet. This may be an ongoing process for a period of time. But this week I want you to get started. Next week we'll assess your progress."
"Why are you asking me to do this?" she asked pointedly.
"Because there is great therapeutic value in writing down one's feelings. And that brings me to an important point: I want you to hand-write the letter. Don't compose it using the computer or even a typewriter, if you still have one. Instead, I want you to actually pick up a pen and write your thoughts on the paper."
"You have to be kidding. I haven't actually written anything other than a check or a note to the housekeeper in . . . how many years? I don't even know. I use the computer to do everything! I can't possibly spend hours and hours writing all of this down in longhand."
"We've been over this many times. If you are unwilling to do the work, I can't help you. You might as well discontinue therapy," Dr. Nolan replied in the firm but kind manner that her patients both loved and dreaded.
"All right," she sighed deeply. "Since you are using emotional blackmail, I guess I have no choice but to comply." She half-smiled as she said it, acknowledging that Dr. Nolan was asking her to embark upon a journey that could be lengthy but was absolutely necessary if she was ever going to understand her life up to that point. And, more importantly, face the future.
"Good. It won't be easy, but you'll look back on this as a turning point in our work together. If I weren't confident of that fact, you know that I would not ask you to engage in such an excruciatingly difficult exercise," the doctor reassured her gently.
"I know." A single tear rolled down her cheek as she walked to the door. "I'll see you next week."
Click here to read Chapter Two

Inspired by the Writers Island prompt: The Letter. Featured at she who blogs. Included in: .